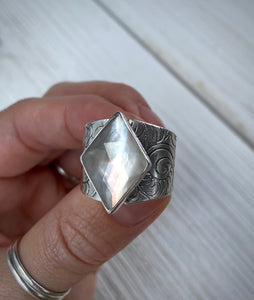 Reserved: Please do not purchase unless you are the intended buyer, thank you! 


Handmade ring featuring a diamond shaped Mother of Pearl & Quartz doublet stone, set in a crisp fine silver bezel atop a solid sterling silver wide band ring with a beautiful flourish texture, in a size 11. 

Estimate: $130. Deposit $50, remainder upon completion.