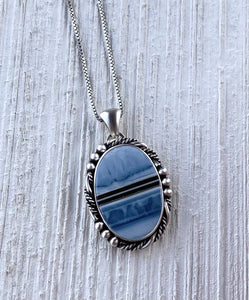 Reserved: please do not purchase unless you are the intended client, thank you! 

Remainder on handmade Owyhee Blue Opal pendant featuring a crisp fine silver bezel, a decorative twist border and handmade fine silver beads atop a solid sterling silver backing with artists maker mark "gemstoned" hand stamped on rear. 

Initial estimate: $146.75
Deposit: $50 
Remainder & s/h upon completion.